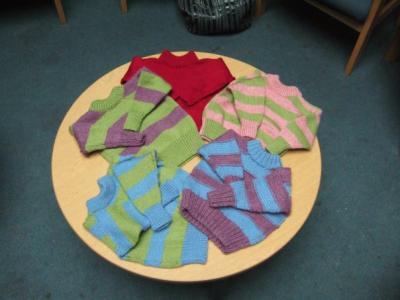 If you like knitting, why don't you take advantage of you skills to help the children living in developing countries?
From this website you can download a free pattern. The organization is called "Feed the Children".
It's quite easy to knit it. Anyway, if you are encouraged to do it and you have some doubts, ask me, I will be delighted to help you, it's for the poor children's sake!!
The picture above shows the jumpers that some ladies finished for this projet.