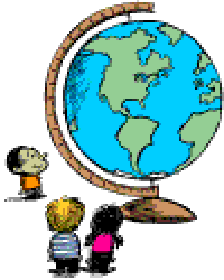 I do not know how Holland and Scandinavian countries tackle the teaching of foreign languages. It is amazing how they have been able to speak English perfectly since they are very young.
One thing is obvious: In a class with thirty people, the easiest method is to explain grammar, to correct some exercises…. But a language is not alive in that way. Practising conversation must be mandatory. Of course, this is much more difficult as the groups of student have to be very small, more teachers are necessary, therefore more resources and therefore more money. And the assessments would take longer since a written exam can be done by a thousand people at the same time, but not an oral exam, obviously.
And what about the teachers? People who have just achieved a bachelor degree in English are not fluent in spoken English. I know about this because they assure it. This is very serious, they are our teachers. The student of these type of degrees should live for a while in the foreign country related to the language they are studying. It is the only way of getting used to the language and gaining in fluency.
Another important point: The parents. Because the children do not leave the school completely educated. For example, although our children are attending a bilingual school, why do not we watch with them a DVD in the second language after school, for half an hour or an hour? This practice would help a lot in order to improve our children's listening skills. And you know, the sooner, the better.
The problem is that, generally, the vast majority of the people are not aware of how important the knowledge of foreign languages is. Mainly because foreign languages are not useful for them in their day-to-day life and then they do not transmit that importance to their children.
I think that, in general, we are scared of living abroad because we are not skilled in foreign languages. I believe that if we were able to communicate using foreign languages we would look for chances in other countries more often.
I hope the situation in your countries is better than in Spain, my country.